Preserve Highlights of a Lifetime for Generations

Do not let lifetime accomplishments fade forever.


Do you remember your grandfather telling you stories of his youth, time and time again? When we tell our children about our own youth and history, when the topic turns to grandpa and grandma, some of the flavor is lost and we long for our parents to tell the stories to our children in their own words.
Imagine having a birthday party for your mother's 92nd birthday. Then imagine having her respond to questions about her youth, forever captured on video. Please view
one such release
which plays for about 30 minutes.
A desire to pass along life histories of our ancestors to our children is something built into all of us. In times past various means were employed as an aid in passing along these memories.
Please <<
click here
>> to view a sample photo montage with professional voiceover to see how the past can be brought to life so vividly and made exciting.
If you are like any of the rest of us, you have often thought about how you could get your parents to place their life histories onto some type of viewable media that you will have to pass along to generations to come. You may exceed in years yourself and have a burning desire to preserve your significant life experiences for your adult children.
In developing a legacy biography we will work with you to develop an outline of what you want to preserve. We will then expand that outline to develop a biography plan. The plan may include interviewing other people besides you. Selected still pictures from your lifetime photo collection will appear next to you from time to time as you speak.
Professional shooting and editing capabilities will make you look and sound your very BEST!
Please call to arrange your no-obligation consultation.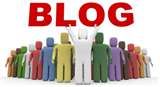 Please visit our blog
to see a wealth of information relating to family history and event videography in general. New information is added regularly.
SE MI Professional Wedding Videography
|
Ann Arbor Michigan Wedding Videographer
|
SE Michigan Professional Wedding Videography
|
Ann Arbor Michigan Professional Wedding Videographer