DVCPRO and DVCPRO50 Professional Media
Highest Quality Transfers and Restorations
Featuring free pickup and delivery in Ann Arbor and many parts of Washtenaw County with a minimum order.

The DVCPRO cassette was intended for professional use and is only rarely found in consumer hands. There are two primary varieties: DVCPRO-25 and DVCPRO-50. The former is nearly identical to the consumer miniDV format except for color sampling. The consumer miniDV format samples color at 4:1:1 while both versions of DVCPRO sample at 4:2:2 providing noticeably better color.

The cost of the DVCPRO technology put it out of the consumer market. The format was popular with wedding and event videographers as well as news gathering agencies.

More than a Simple Transfer
Operating in Ann Arbor, Chelsea, and all of SE Michigan including Greater Detroit, we employ advanced image enhancement technology such as digital noise reduction and image stabilization to instantly clean, stabilize and preserve old VHS, BetaMax and Hi-8 videos in DVD format. Each frame is cross-referenced with the frames immediately in front of and behind further refining and improving the overall image quality. What you get out may look better than what you put in.

And also, as with all of our family memory duplication to digital products, your product is packaged to look like the family heirloom that it is. Anyone finding your DVD in its professionally designed folding case will instantly know that it is something precious and personal. The manner in which your legacy video collection is duplicated to DVD utilizes many of the viewability features inherent to the DVD. This means that you and your family will be likely to view your duplicated collection more frequently than before. Please click here to see our detailed explanation of how this is accomplished.

Our price list is available for you to examine: General Duplication Pricelist
Why Transfer to DVD

Analog magnetic tape used in video is estimated to begin to show significant degradation after ten years. Digitally recorded tape may give the appearance of lasting longer because of its error correction and ability to drop frames without being noticed. Even consumer grade DVDs are subject to rapid aging making it extremely important to only use professional grade media when your memories are at stake.



Consider also Blu-ray

Professional grade CD-ROMS and DVDs, while they are estimated to hold their information for a hundred years, are susceptible to scratches and finger prints. When CDs (and later DVDs) were being designed in the 1970s, nobody imagined they would one day find their way into the hands of children. Blu-ray media, however, was designed with the family home environment in mind.


Why W. Cardone

W. Cardone Productions has the latest technology to do your photo and home movie transfer (we accept both prints and negatives) to DVD or Blu-ray disk. We offer options for restoring and/or improving the quality of both aged celluloid and video home movies as well as still pictures and audio.

The DVD and CD media we release on is of the highest quality costing roughly three times what is available to the consumer and is certain to last for decades. We print a full color photo quality label directly on the disk which resists water. In addition, we offer an archival grade DVD option which uses a 24ct gold reflective layer for ultra longevity.

Please call for details on what specific capabilities exist and for pricing. We offer free pickup and delivery. If you choose to use a credit card we use wireless technology at your door for maximum security.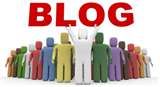 Please visit our blog to see a wealth of information relating the transfer of legacy media. New information is added regularly.