Transfer and Copy to CD Your LP, 45rpm, 78rpm records, Audio Cassettes, and Reel-to-reel Tapes
Highest Quality Transfers and Restorations
Featuring free pickup and delivery in Ann Arbor and many parts of Washtenaw County with a minimum order.

Why W. Cardone

W. Cardone Productions has the latest technology to copy your legacy audio transfer to CD. We offer options for mastering records to, in many cases, make them vastly superior to the original. This is especially true with our transfer of vinyl records including LP record albums, 45rpm and 78rpm records. Even records having had the greatest care and stored under optimum conditions will have rumble, pops, crackles, and hiss. Audio copied from records having broken tracks is repaired as well. These restoration services are included with each record transfer and copy to CD that we do.

For reel-to-reel ¼&quot tapes we accept formats recorded in 1-track monaural, 2, and 4-track stereo. In addition we also accept tapes recorded in a 4-track quadraphonic stereo format.

Standard 4-track stereo records a 2-track stereo signal in a forward direction and a second pair of 2-tracks in the reverse direction. The quadraphonic format however recordes all 4-tracks in the forward direction. It therefore produces signals for four discrete speakers: front left and right; and rear left and right. Reels as large as 10½&quot and speeds up to 15 inches per second are accepted.

Note that we pay special attention to the periodic calibration and maintenance of our machines using laboratory standard calibration tapes supplied by Magnetic Reference Laboratory, Inc. of San Jose, California. Head alignment, equalization, tape transport speed, and line signal calibration figure highly in the success of duplication to digital accurately reproducing the original audio with full fidelity. It is also important during a periodic calibration to check and adjust if necessary braking and motor torques to guarantee fragile legacy magnetic tape is not stressed.

The CD media we give you is a professional grade of the highest quality costing roughly three times what is available to the consumer and is certain to last for decades. We print a full color photo quality label directly on the disk which resists water.

Our price list is available for you to examine: General Duplication Pricelist

Please call for details on what specific capabilities exist and for pricing. We offer free pickup and delivery in Ann Arbor, many parts of Washtenaw County, and even many parts of SE Michigan. If you choose to use a credit card we use wireless technology at your door for maximum security.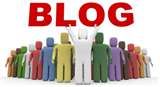 Please visit our blog to see a wealth of information relating the transfer of legacy media. New information is added regularly.