35mm Slides, Filmstrips, and Photos
Do you remember sitting with your family as a youngster looking over all of the family photos and slides? Have you looked at those slides in the last twenty years? Can you imagine the joy your own children would have and how excited they would be to be able to view them?


Hardware Based Dust and Scratch Removal with High Dynamic Range
All slide and film scans include hardware based dust and scratch removal using infrared technology. Anyone who has scanned photos (and especially slides) knows about those pesky speckles that always appear on a scanned image. It looks like someone sprinkled a salt shaker over the photo. One can go to great lengths cleaning the glass, dusting the photo, wear lint free photographer's gloves and still the speckles materialize as if out of nowhere. With infrared scanning of slide and films an actual map is created that the software uses to precisely null out the lint and dust. All film and slide scans done at W. Cardone Productions include this process.
MultiScan To Improve Dynamic Range
We also offer a complimentary MultiScan upgrade to improve a scanned image's dynamic range. It is a major challenge for video and all of the digital domain to match the enviable dynamic range of even 1950 vintage Kodachrome film.

Dynamic range is a measure of how well lightly lit objects appear in a photo together with shadowy images. Consider a photo taken at a lakeside in the bright sun. Imagine that the photo includes in the background the burning hot sand showing together with bushes in the foreground. In our photo the sun is shining on only one side of the bushes resulting in a shadowy area. Without a high dynamic range all of the detail in the shady part of the bushes is lost. All that is visible is a dark area. Yet when you look at the original Kodachrome or Ecktachrome slide you can see considerable detail in the shadow area of the bush.

Film is able to achieve its high dynamic range because the silver nodules embedded in the original film were a mixture of nodules that react to light differently. Video and digital imaging cannot match this apples for apples. Digital photographers pull clever rabbits out of their hats to get the effect of high dynamic range. Professional scanners also pull rabbits out of their hats and one of them is a MultiScan technology. In a lot of cases the consumer probably won't notice the difference without close inspection. However, in some cases the difference is stunning.
Film Color Dyes Fade at Different Rates
The most popularly used film for slides was Ecktachrome. Unfortunately the dyes in this film fade at different rates over decades so slides only thirty years old will often show a distinct pinkish color cast. A trained professional can easily correct this in PhotoShop but results are greatly improved and time saved if the correction is accomplished as a part of the original scan. This hardware-based correction is included with all scans that we do.
We Color Profile to Match Your Film
If you have ever tried to scan your own slides you may have wondered why there are so many color cast variations. When you look at your slide in a viewer its color is beautiful and vibrant but your scan looks unfavorably different. Before scanning slides it is necessary to profile the scanner with an it8 color target matching the type of film you are scanning. There are targets for Ecktachrome, Kodachrome, Fujichrome, and a host of others. Color profiling of a scanner is an important part of our process that we pay careful attention to.
Your Slides Return to You as You Gave Them to Us
When we process your slides we will make every effort to maintain any organization that may exist with your media. Duplicating your slides to the digital domain is only half the job. We are talking about legacy memories captured into still images. Without the story behind the image, the image is likely to become a forgotten legacy. Losing the ability to conveniently link the digital image with its physical source greatly reduces the actual memories and historical information that can be preserved and passed to future generations. For this reason we make every effort to return your slides to you packaged close to the way you gave them to us. The CD or DVD we create for you holding the digital representations of your slides will have some manner of organization to it facilitating relative ease in linking the digital image with the physical slide it came from.
Your CDs and DVDs are Packaged with Dignity
Don't forget, too, that our packaging of your CD and DVD media is conensurate with the respect a family heirloom deserves. Someone finding it in a box of family artifacts would instantly know that it is something special.
"But I can just scan my slides myself."
The consumer can pick up scanning equipment at various office supply retail outlets for from $39.00 to two or three hundred dollars and get fair results. They really and truly however, cannot hold a candle to the basic scans we deliver. If operating on a budget you might consider doing your own scans and then having us do the ones that didn't turn out so great or are otherwise important to you.
Summary of Important Tasks We Bring to the Table
Dust & scratches greatly reduced or eliminated
High dynamic range with standard scan
MultiScan option to improve dynamic range yet more
Ecktachrome's pinkish colorcast from age virtually neutralized
Hardware is profiled to the type of film being scanned
Every effort is made to return your media to you in the form it was given to us
Product is packaged professionally commensurate with its being a family heirloom
Free pickup and delivery for Ann Arbor and some other areas of Washtenaw County and Greater Detroit
You have to compare the difference to appreciate it. We will therefore take a dozen of your toughest slides or photos and scan them into the digital domain on a CD with a watermark for free.

Featuring free pickup and delivery in Ann Arbor and many parts of Washtenaw County with minimum order.

Our price list is available for you to examine: General Duplication Pricelist

Please call for additional details. If you choose to use a credit card we use wireless technology at your door for maximum security.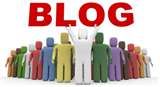 Please visit our blog to see a wealth of information relating the transfer and duplication of legacy media to the digital domain. New information is added regularly.